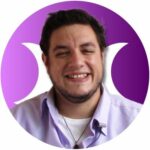 Santuário Lunar (Moon Shrine) is a magic portal dedicated to the Goddess and her manifestations.
Here you will find, in addition to the Goddesses, spell tips, witchcraft, book recommendations, the Wheel of the Year and the Sabbats, and much more!
This website is totally in English. If you're looking for Brazilian Portuguese texts, please use the button below:
Follow me around:
Visit our posts using the categories in the menu above or browse the items below.
Enjoy the free stuff of Santuário Lunar
Support me
All the content I offer on Santuário Lunar is free. I won't charge you for reading them and I won't charge you to access anything extra.
However, there's a cost for everything. I run ads on the website and use affiliate links to make some money, pay the costs of hosting, registering domains, and other things. There are also the books I purchase, the equipment for the YouTube videos… anyway, if you wish to support the website, you can do it using one of the options below:
May the Goddess bless you.
Daniel.