Listen below to the Orphic Hymn to Hera recited in English. You can use it to summon the Queen of the Gods, as a prayer to Goddess Hera, and also to honor her.
We are slowly recording recitations to the Orphic Hymns in English. Starting with the Greek Goddesses, we have already recorded some of them which are available in this YouTube Playlist. Feel free to save them and use them in your rituals.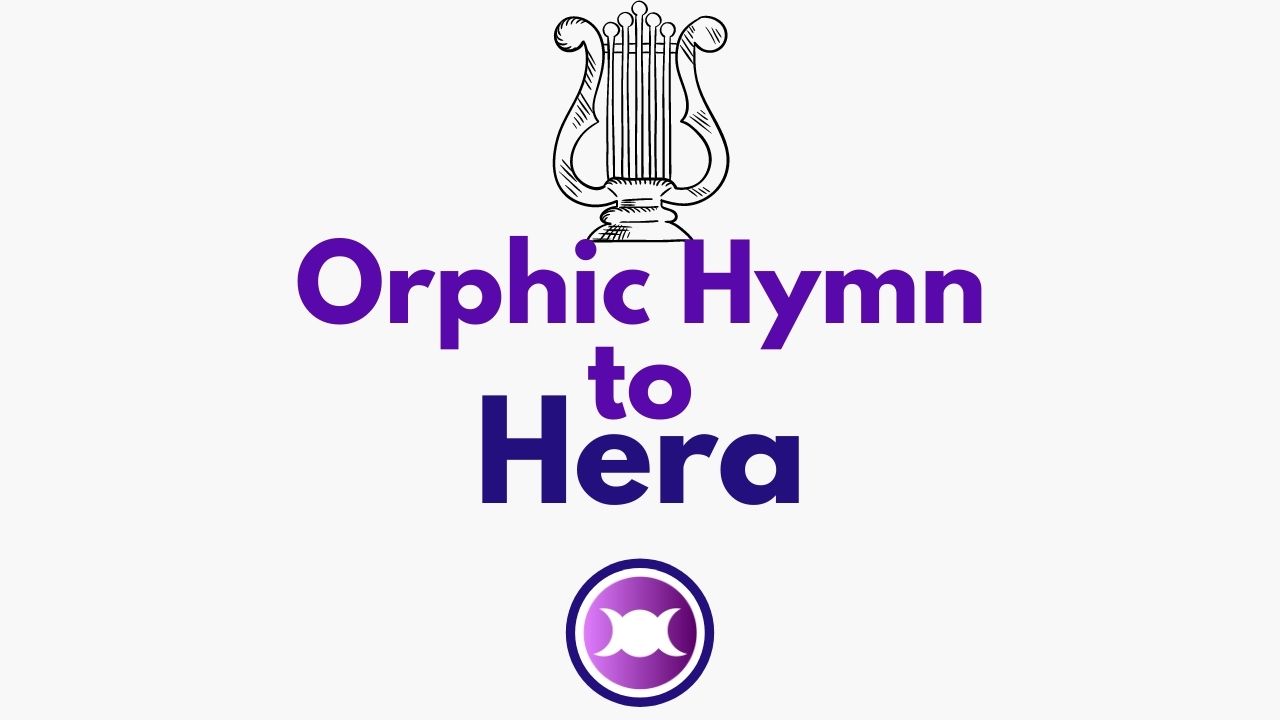 Orphic Hymn to Hera
This is an English version of the Orphic Hymn to Hera:
16. To Hera
Incense: Aromatic Herbs
You are ensconced in darksome hollows, and airy is your form, O Hera,
Queen of all and blessed consort of Zeus.
You send soft breezes to mortals such as nourish the soul,
And, O mother of rains, you nurture the winds and give birth to all.


Without you there is neither life nor growth;
And, mixed as you are in the air we venerate, you partake of all,
And of all you are queen and mistress.


You toss and turn with the rushing wind.
May you, O blessed goddess and many-named queen of all,
Come with kindness and joy on your lovely face.

Recited by Jesse Guelfi
Based on Apostolos N. Athanassakis version
You can buy books with the hymns here.
Who is Goddess Hera?
I also prepared a nice article explaining who Goddess Hera is and why she's misunderstood today.
Although Hera is indeed ferocious against Zeus's lovers, there's a vital reason behind this. Originally, Hera was worshipped without Zeus by her side. Their marriage was forced!
Also, if you're here for a spiritual or magical work involving Hera's energy, I also prepared an article suggesting how to work Goddess Hera. Besides using this hymn as a prayer, you can also prepare a ritual.
Save this Orphic Hymn to Hera to your Pinterest folders: