This Banish Spell is to be performed under the Waning Moon phase whenever you feel your home or work environment is loaded with negative energies. This is a powerful spell to banish and clean everything! There are many reasons that cause an environment to be full of negative energies, some of them are:
Friends and relatives who visit your house;
Chats and conversations on "heavy topics";
Problems among the house dwellers;
Problems among the work colleagues;
Many other causes…
These energies get together in the environment and stay there. We can make several protection spells to prevent them, but even so, they may gather and make themselves present in your home. So, whenever this happens, the best solution is to banish them all with this spell – once and for all!
You can watch the video below and continue reading this article to learn how to perform this banish spell in detail!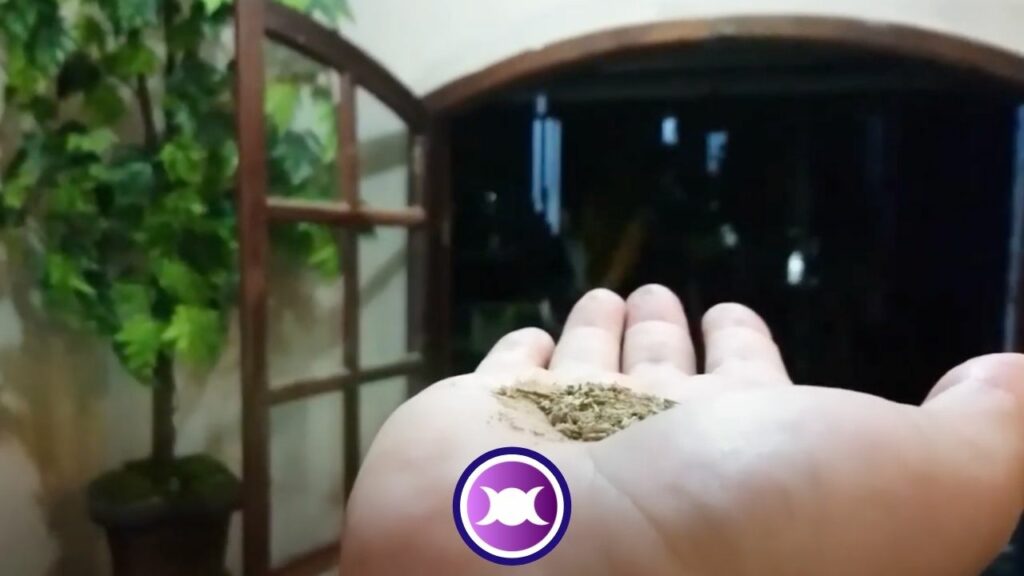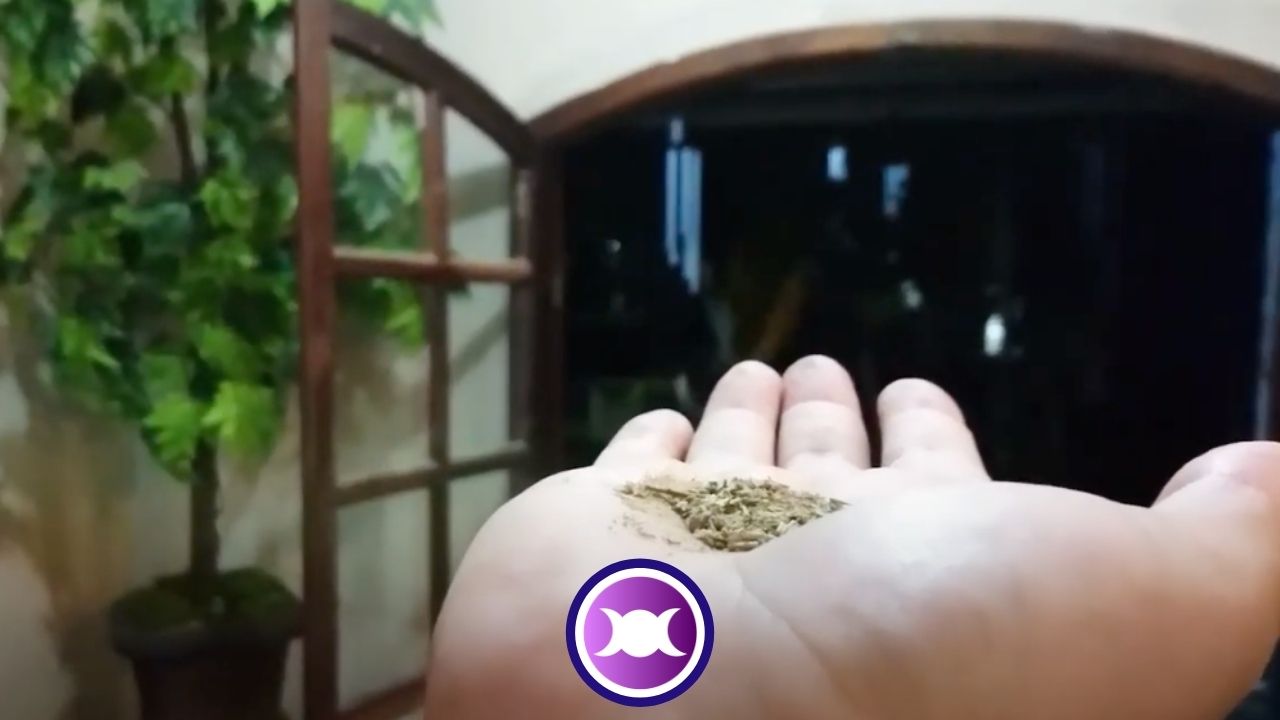 When is Waning Moon?
Before we learn this banish spell, it's a great idea to know when the Waning Moon is! Below you can find a table with all the Waning Moon dates for 2022. Add them to your calendar and get ready to banish everything!
| Month | Day |
| --- | --- |
| January | 25 |
| February | 23 |
| March | 25 |
| April | 23 |
| May | 22 |
| June | 21 |
| July | 20 |
| August | 19 |
| September | 17 |
| October | 17 |
| November | 16 |
| December | 16 |
Waning Moon dates in 2022 for this spell. Source
The ideal way to perform this spell is during the first Waning Moon night. However, if you can't or if you miss the date, try to perform during the first 4 nights so you still can enjoy the energies of the Waning Moon phase and the Crone face of the Goddess.
If you allow me to send you notifications through my website, I'll send you reminders! You can also join my Telegram group and/or follow my Ko-fi page for these tips.
How to make this Banish Spell under the Waning MOon?
To perform this banish spell under the Waning Moon and eventually banish and clean all the negative energies, you'll only need 3 different dried herbs. These herbs are: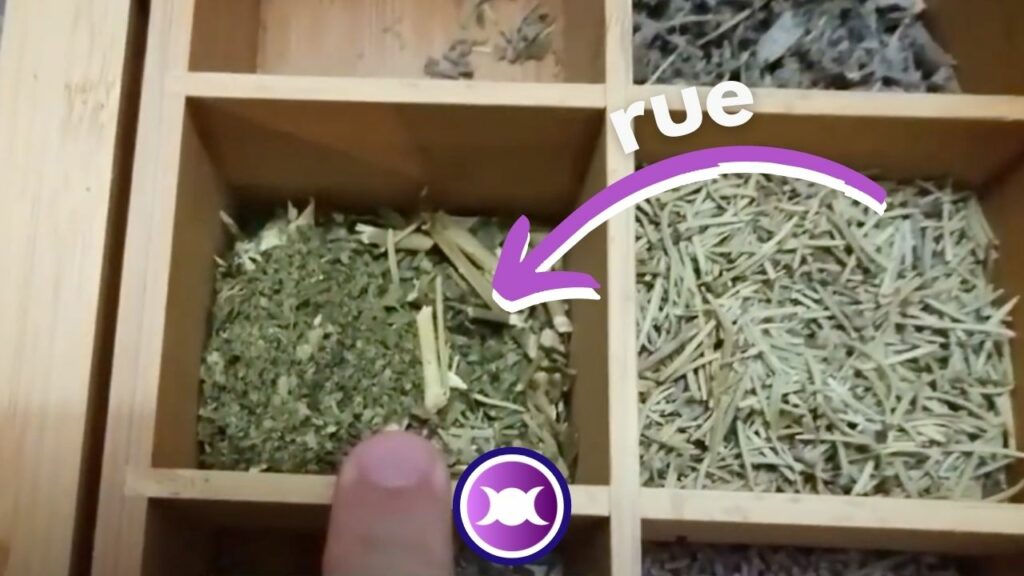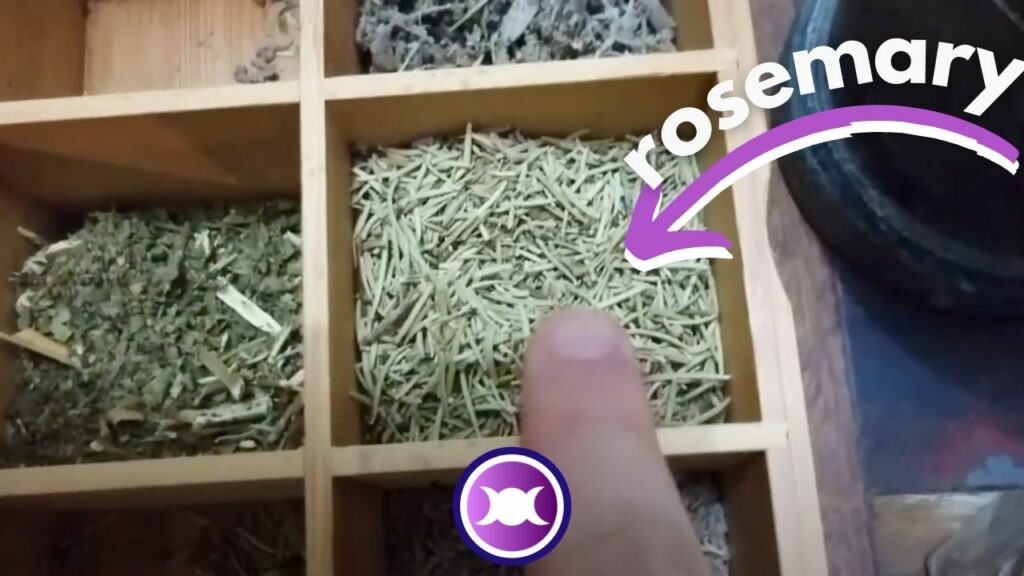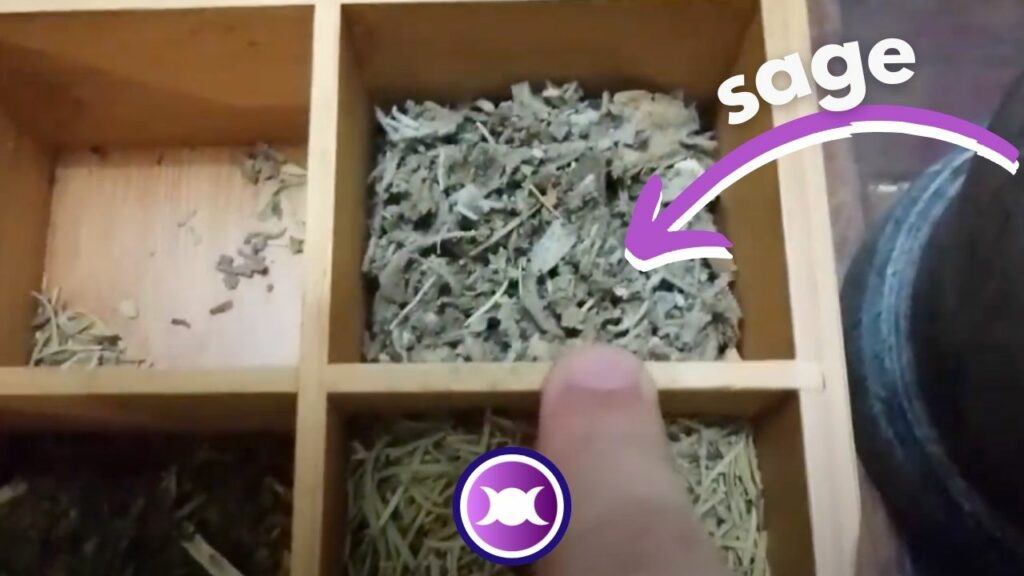 You're also going to need a mortar and pestle so you can smash them all together and transform them into a magickal powder. This magickal powder will be used in the banish spell!
If you have already got these herbs at home, you can get them and set them to dry for some days. Not everyone has – I don't have – a garden, so you can purchase these herbs at the supermarket. They are "disguised" as spices and there are no restrictions to purchase them. No one imagines how dangerous they can be in the wrong hands!
Let's start?
Follow these steps to perform the banish spell under the Waning Moon!
Total time 30 minutes
Prepare the Magickal powder for the spell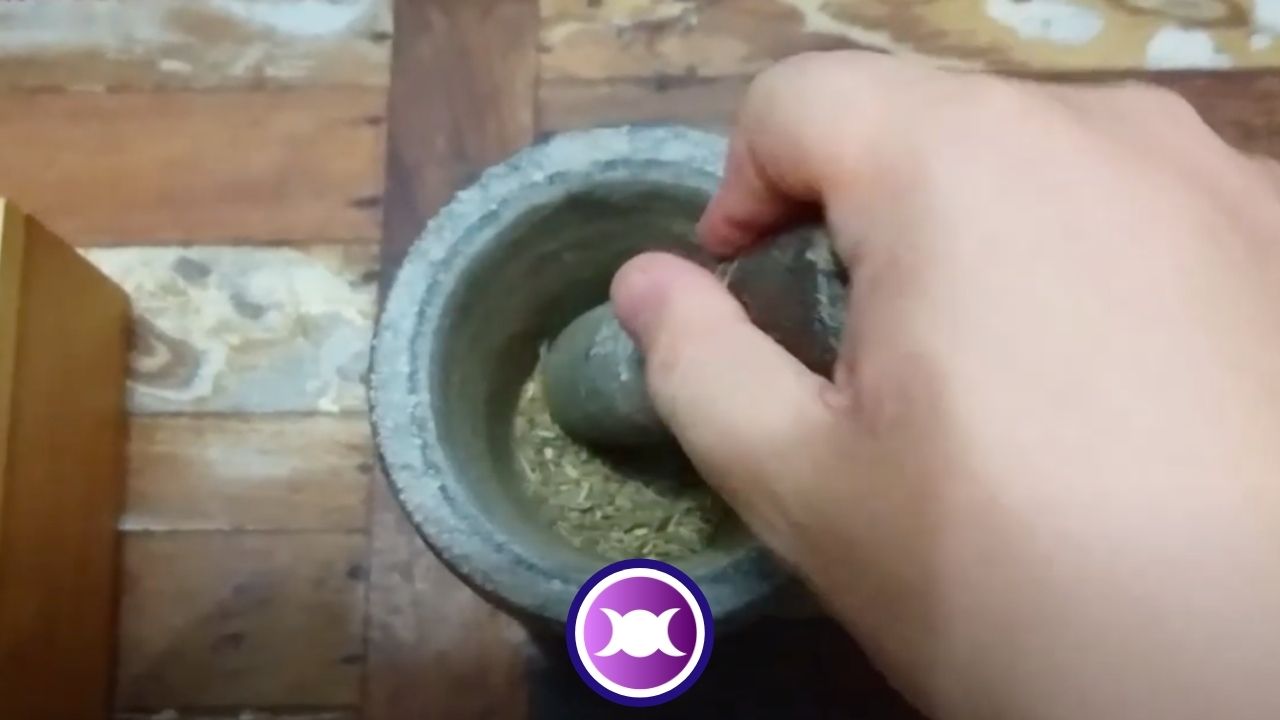 Get a bunch of each one of the 3 herbs and put them all together into the mortar. Use the pestle to crush them until they become a powder.
Gather the magickal powder and save it for many nights!
When you finish crushing the herbs, keep the magickal powder safe. You're going to use just a bit of it during this banish spell.
Start the Banish Spell under the Waning Moon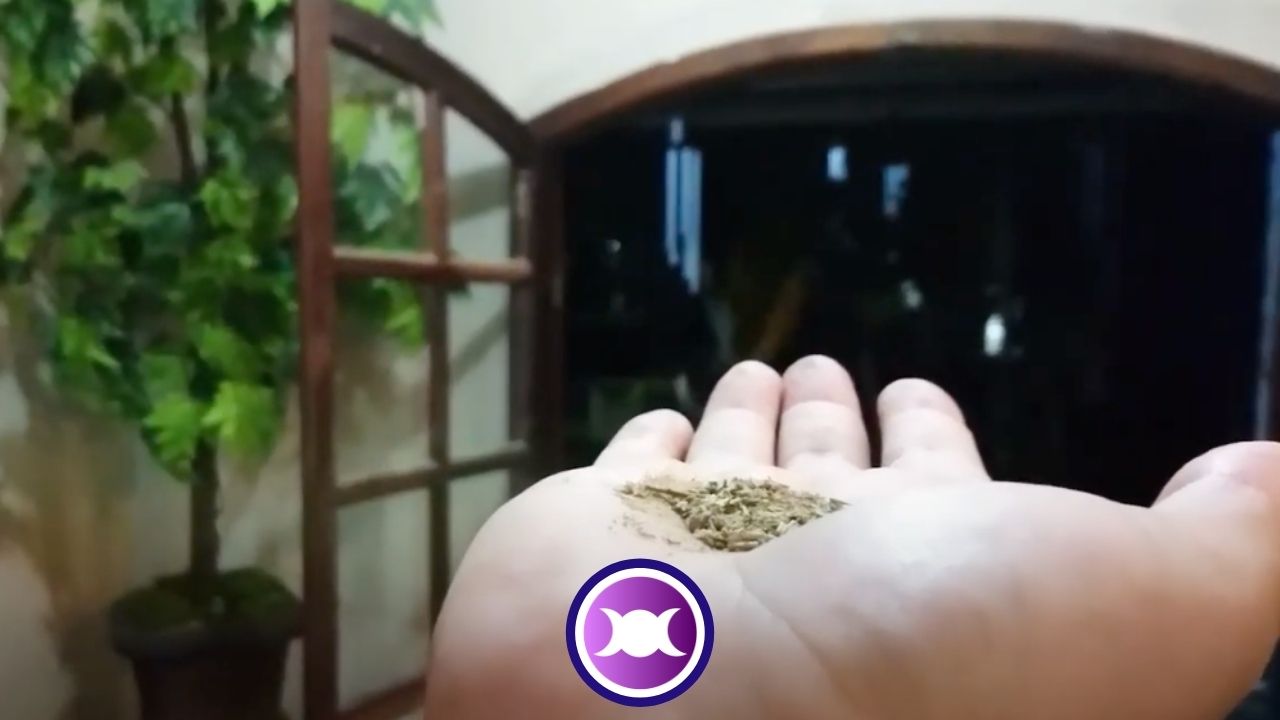 Now, during the first Waning Moon night, get a bit of this magickal powder, place it on your projecting hand – the hand you use for writing – and walk around every room of your house or workplace.
GO to the bedroom and say the enchantment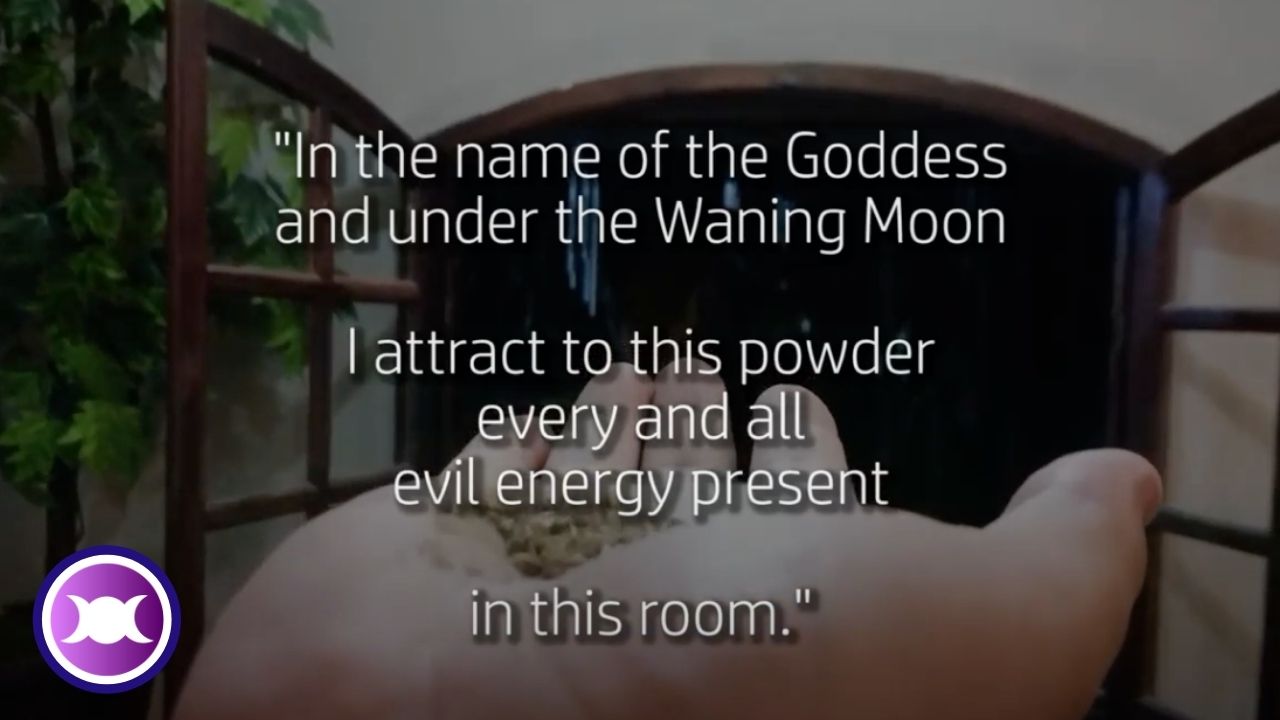 Are you in the center of your bedroom? So now raise your hand with the powder and say the following spell:
"In the name of the Goddess and under the Waning Moon, I attract to this powder every and all evil energy in this room."
Go to the Living Room and do the same thing again
With the same magickal powder on your hand, go to the living room, raise your hand and say it again:
"In the name of the Goddess and under the Waning Moon, I attract to this powder every and all evil energy in this room."
Repeat this banish spell in every room of your house
You are going to do this in every room of your house. If you live in a big house, you can organize the rooms into "groups". This way you can go in 2 rooms and "banish", then go to the other 2 rooms and "banish" again… it's up to you!
Finish the banish spell by banishing all the negative energies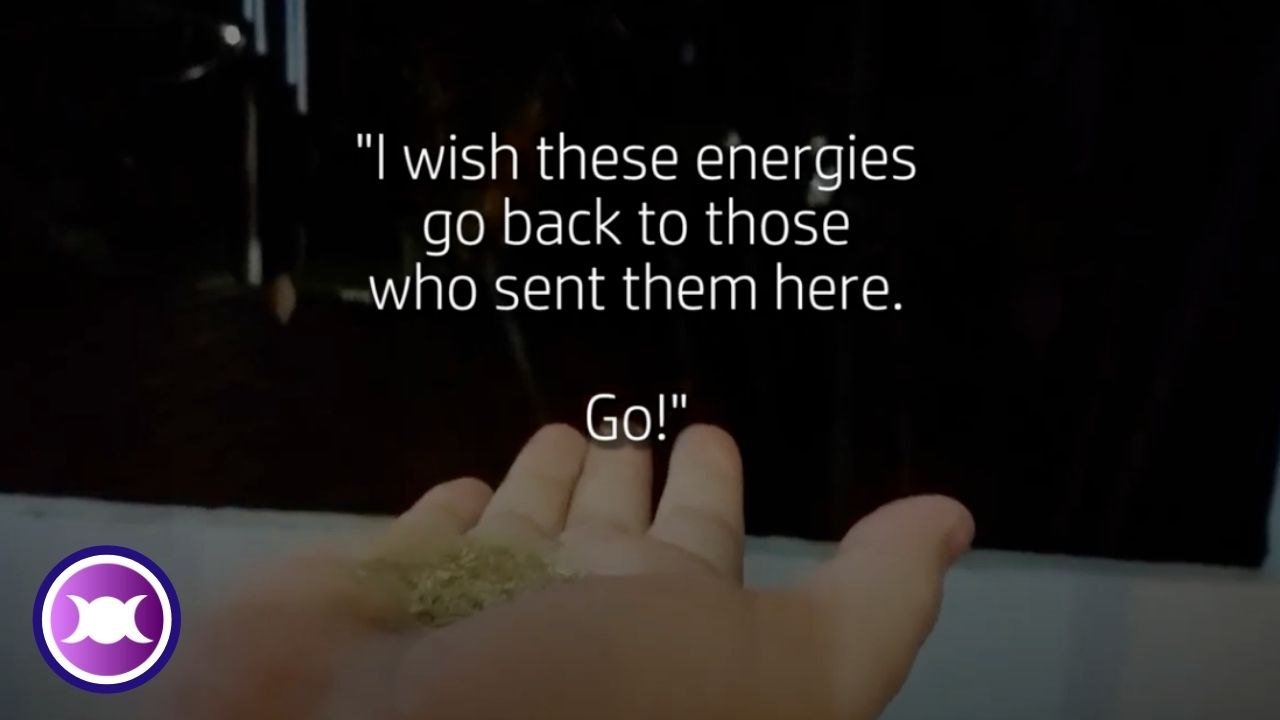 To finally banish the negative energies, go to the closest window, raise your hand and say:
"I wish these energies go back to those who sent them here. Go!"
Blow the magickal powder away!
If you organized your rooms in groups, you have to blow it after visiting each group. This way, you'll use a lot of this magickal powder but it can be less tiring. For example, you absorb the energies in room A and room B, then you blow the magickal powder away. Now you get more magickal powder and absorb the energies in rooms C and D. Blow it away. Get more powder and continue doing it.
It's important to warn you that this spell is very strong and you may feel some hot sensation in your hand while you perform it. If the negative energies are too dense you may even feel bad, afraid, or dizzy. Don't give up!
If you wish, light up your favorite incense at the end of the banish spell under the waning moon.
It's done! From here on, whenever you feel the need, you can do it again!
Conclusion
This Banish Spell under the Waning Moon is a powerful solution to banish and clean evil energies from your house and workspace. If you get lots of visits at home or maybe if your workplace has many psychic vampires, for example, do this spell every month!
Did you enjoy this spell? Are you going to perform it? Have you already performed it? Tell me your story in the comments!
This spell can also be found in my free ebook "The Moon Spells Book".
Share this article, save it to your Pinterest boards using the images below and help those who need to banish the evil energies!
Thank you!